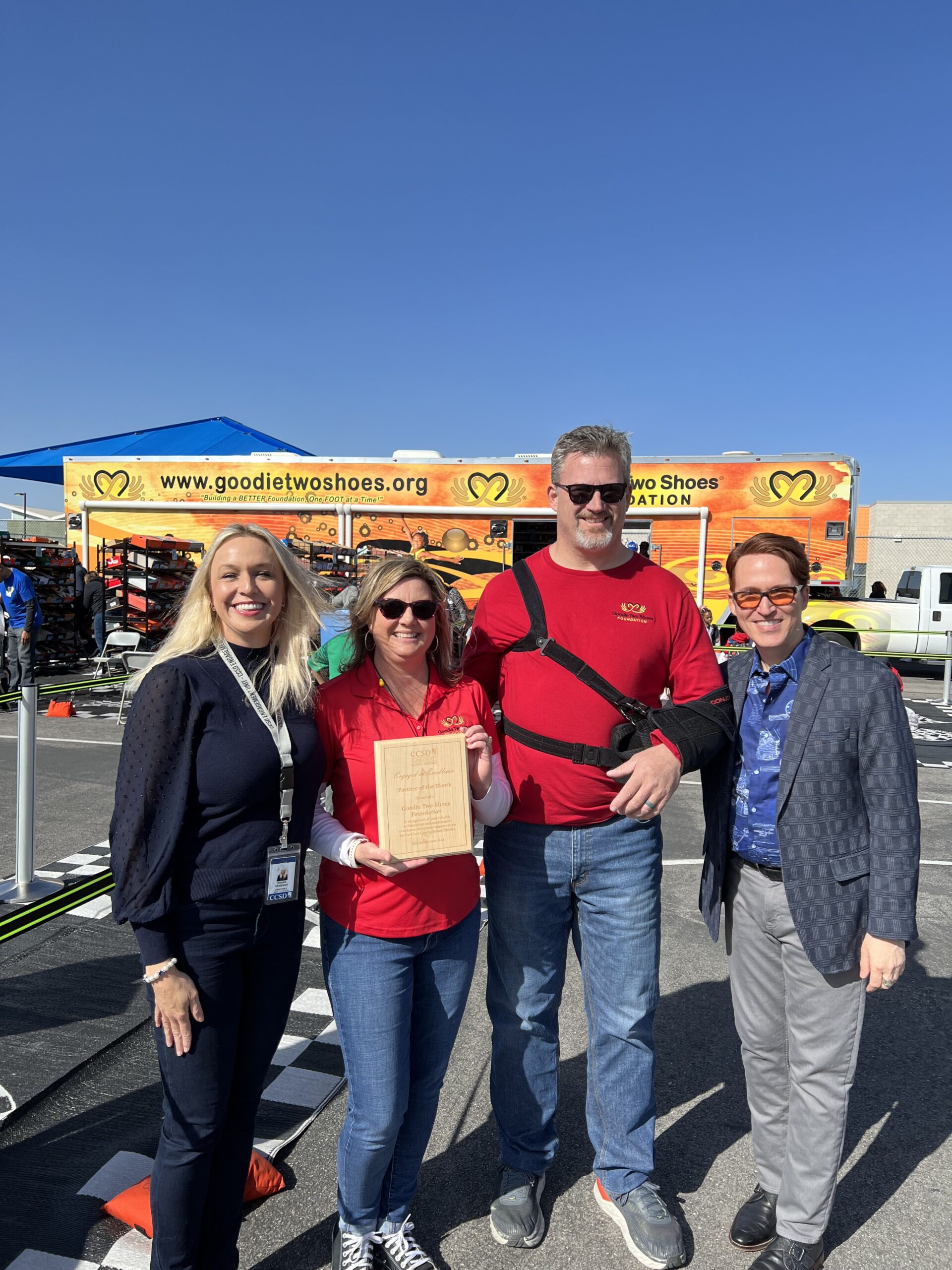 24 Mar

Partner of the Month: Goodie Two Shoes Foundation

The Goodie Two Shoes Foundation was designated the Engaged in Excellence Partner of the Month as the organization gave its 135,000th pair of shoes to a Rex Bell Elementary School student. Since 2003, Goodie Two Shoes has partnered with Title I schools across the valley to provide students with new shoes and socks.

Follow the CCSD Engagement Unit on Instagram to see more from this and all Engagement Unit events.